Ecological bags for reduction of plastic bags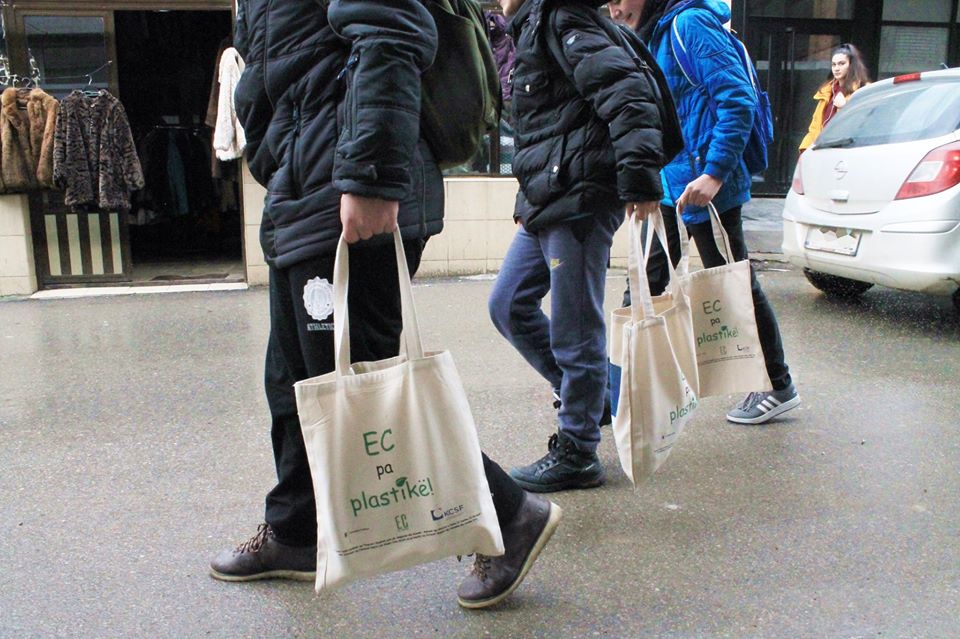 The initiative "Ecological bags for reducing plastic bags" has been conducted in order to raise the matter of extensive usage and the consequences caused by numerous plastic bags in our country. EC has decided to distribute some of these eco-friendly bags at several points of sale in Prizren and during the day consumers will be served with these bags instead of plastic bags. These eco bags contain the message "EC (Walk) without plastics" and a photograph showing the consequences of the plastic bags in marine life. Eco-friendly bags are a great opportunity to show our support to the environment, as they can be reused and reduce the immense pollution that is being caused by plastic.

The use of plastic bags is continuing to grow, according to World Counts data this year over 5 trillion plastic bags are expected to be used, 160,000 every second and less than 1% of them are recycled and reduce the pollution. The rest of these bags end up in environment, causing degradation of nature and damage the aquatic world. It is known that plastic bags do not biodegrade, they photodegrade - breaking down into smaller toxic pieces and such a process of environmental toxicity lasts up to 400 years.

This activity is made possible by the 'Civil Society Program for Albania and Kosovo', funded by the Norwegian Ministry of Foreign Affairs and managed by the Kosovo Civil Society Foundation (KCSF) in partnership with Partners Albania for Change and Development (PA) and the project "Luxembourg Support for Civil Society in Kosovo, funded by the Government of the Grand Duchy of Luxembourg and managed by the Kosovo Civil Society Foundation (KCSF).