Cultural heritage, not park parking lots!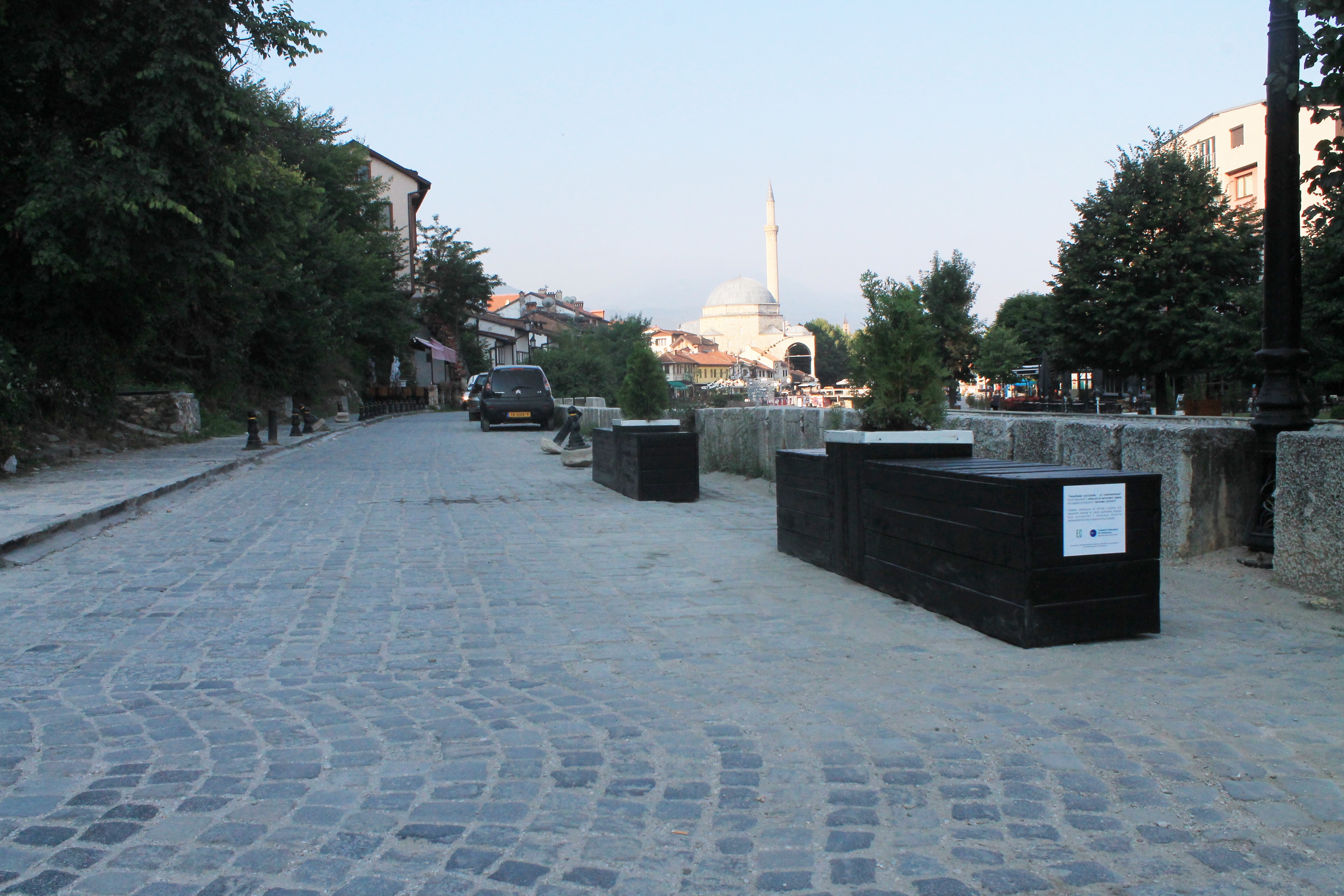 Today is finalized the initiative "Cultural heritage, not park parking lots" conceived by the participants of the School of Urban Activism within the project "Reclaiming the City". This initiative aims to highlight the problem of vehicle parking in the vicinity of cultural heritage sites (among others near the Sinan Pasha Mosque, near the Gani Tada Bridge, near the Archeological Museum etc.). This practice, apart from restricting the freedom of movement for the citizens, severely damages the image of the city in general and the cultural heritage buildings in particular. Parking in the vicinity of the perimeter of cultural heritage buildings hampers visions of heritage values, access to cultural facilities, and damages the cultural landscape. Consequently, this problem affects not only the citizens of Prizren but also the tourists and visitors of our city.

Regarding this issue, EC has intervened today on the "Vatra Shqiptare" road, which connects the Albanian League of Prizren Complex and the Marash Complex, by placing obstacles in the form of seats, which will replace the parked vehicles in this area. The "obstacle seats" express the revolt for the barriers that violate the freedom of movement and hinder the visibility of two important cultural heritage sites in Prizren as a result of the institutions' inaction against citizens who are parked in a prohibited place. Read press release.