THE ADAPTING OF THE REMZI ADEMAJ PARK FOR THE USE OF THE COMMUNITY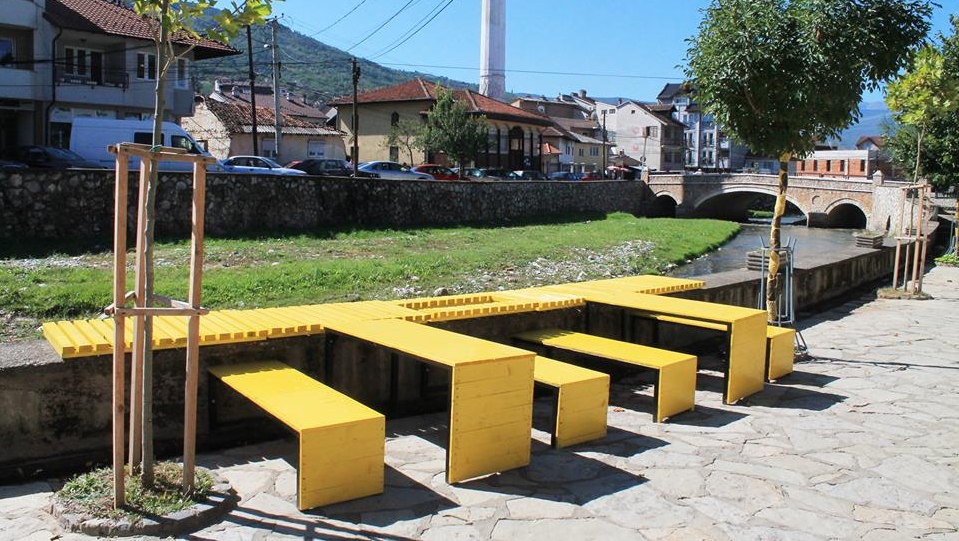 The work for the implementation of the initiative ``The adapting of the Remzi Ademaj park for the use of the community`` has been done, its aim being the goal of the creation of a more pleasant and more convenient environment for use by the habitants, pedestrians and students of nearby schools. In the framework of this initiative the existent park has been cleaned, the place has had greens planted, the trees have been wrapped with decorative covers and we have placed there mobile seats.

The said location is in the public space in front of the ``Remzi Ademaj`` high school, near the Lumbardhi river and objects with cultural heritage importance. This park, even though it is a connecting point between the Historic Center of Prizren and the eastern part of the city, is barely frequented by the citizens, turning into a favorable space for suspicious group activity. EC through the methodology of inclusive urban planning has worked on the visioning of this space, listing the requests of the habitants, students and other frequenters, in order to place this space in the use of other groups of community. For more on the visioning report: https://www.ecmandryshe.org/…/180530172432_Raporti_Remzi_Ad…

The proposal for the redesigning of this park has been delivered to the municipal authorities for analysis, whereas the said initiative constitutes the symbolic and partial realization of this proposal.

The initiative ``The adapting of the Remzi Ademaj park for the use of the community`` has been attained in collaboration with DSHP in Prizren and has been supported by the National Endowment for Democracy- NED , Olof Palme International Center and the Government of Grand Duchy of Luxembourg.