Prizren joins "Balkans requires clean air"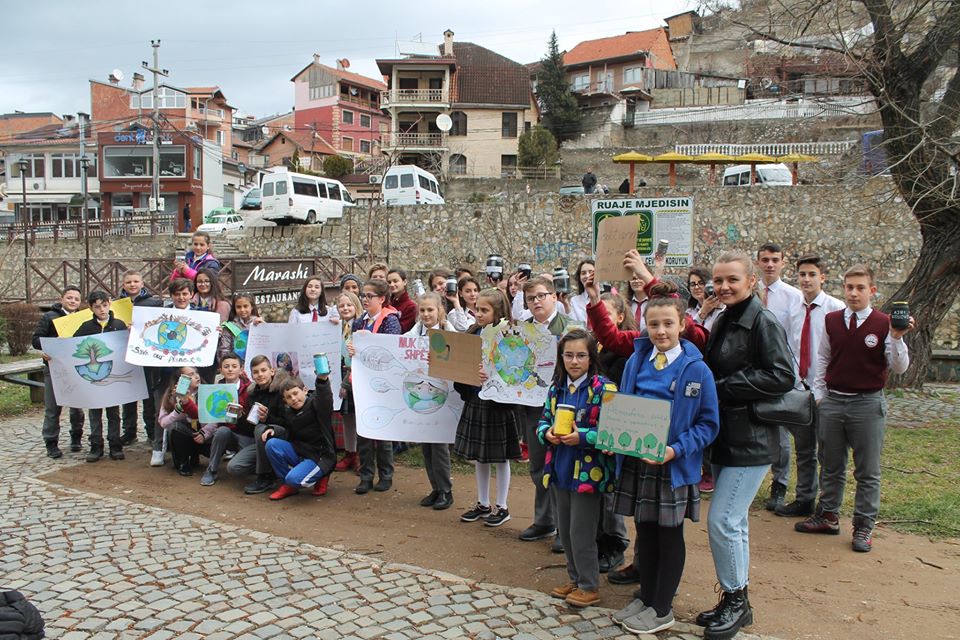 Air pollution in some Balkan cities has reached a dangerous level for the health of citizens. The need for a better quality of life has united residents of several Balkan cities in a road action, in order to once again draw attention to the problem of air pollution, demanding concrete environmental measures, with particular emphasis on clean air.

The activity "Balkans requires clean air" was organized in several cities of the Balkan region, while in Prizren it was implemented by EC Ma Ndryshe. The purpose of the event was to make a call to the central and local institutions for improvement of air quality in Kosovo.

Participants in the event were representatives of the groups of primary school ecologists "Emin Duraku" and "Loyola", who through some works improvised the fresh air and the air of Kosovo and the Balkans in general. The students also expressed concerns about the situation, conveying some messages that the right to clean air is a right of every person.