Inclusive Cities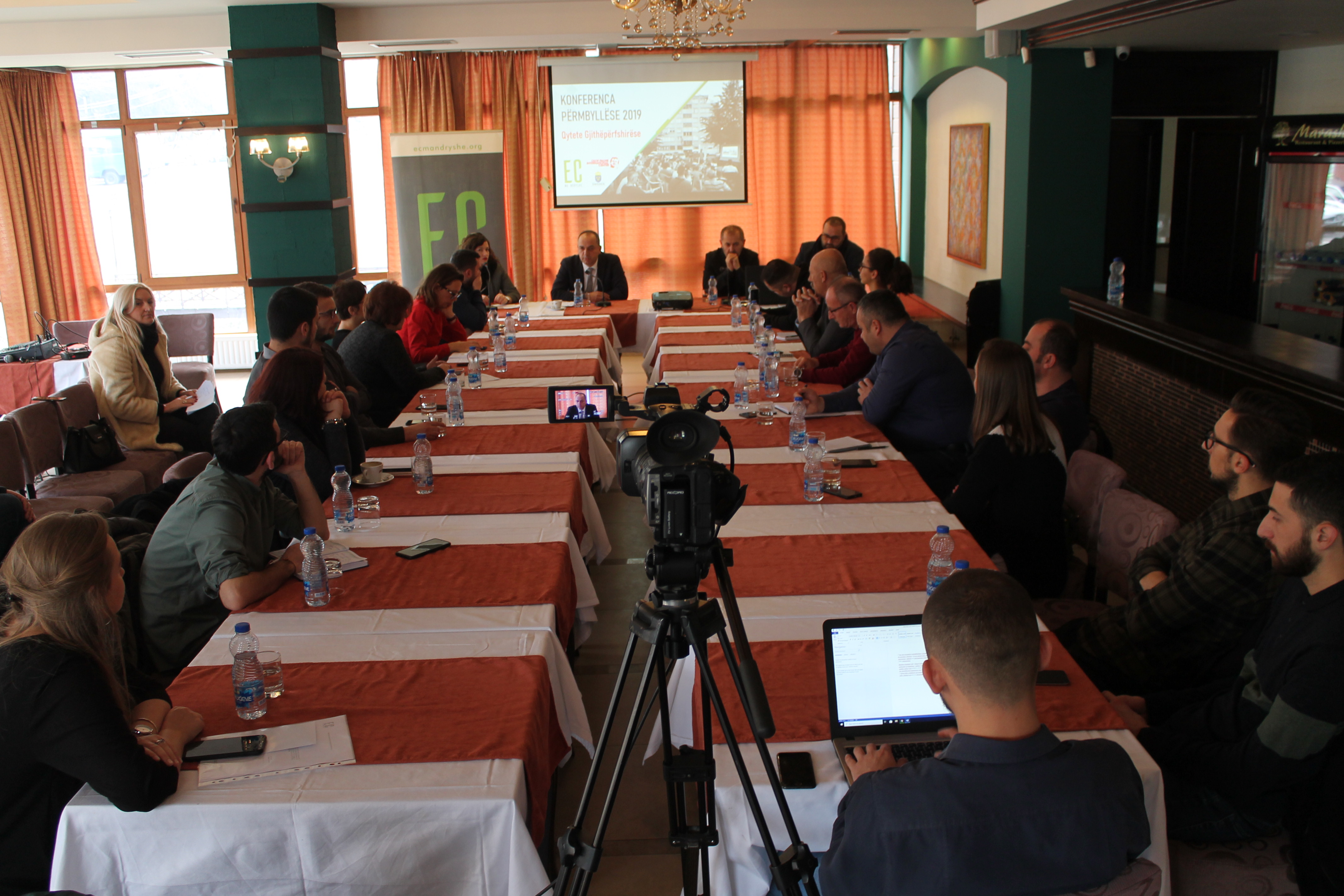 The "Inclusive Cities" conference was held where panelists were Flaka Xërxa Beqiri from EC Ma Ndryshe, Mytaher Haskuka Mayor of Prizren, Ilir Gjinolli Lecturer at UP and Enes Toska from EC Ma Ndryshe.

Initially, EC Ma Ndryshe gave a general presentation of the project "Inclusive Cities" which this year continued to extend to other cities through neighborhood meetings, initiating citizens' requests, meeting with institutional representatives in different municipalities and research workshops. Through this project, EC has continued its commitment to fostering civic activism, identifying and pushing for community demands and needs, and providing assistance in developing local policies.
The Mayor of Prizren, Mytaher Haskuka, considered the topic of this roundtable purposive as the public spaces were at the center of the attention for this municipality as well, through collaborations with EC Ma Ndryshe in identifying and intervening based on citizens' requests. The problem of constantly misusing and damaging these spaces appeared to be of concern. It was mentioned that the Municipality of Prizren will continue to work to improve the public spaces of Prizren and increase their number. Haskuka mentioned that this municipality increased the collection from the use of premises and in 2018 were collected 125,000 euros compared to 2017 when revenues were only 25,000 euros. The Mayor emphasized that for public space in the Historic Center of Prizren a regulation is being developed that will set standards of use, and this is happening after two public hearings already held.

Ilir Gjinolli, a professor at the University of Prishtina emphasized that the legal framework itself does not address public space in the law on spatial planning through the context of its management and expansion. It was urged that attention to public space should be increased, especially in the city of Prizren where this space is combined with cultural heritage. This topic for public space is also being dealt with by the Faculty of Architecture and considers that the involvement of citizens which is being provided by NGOs by treating this topic through activities makes the results visible and the citizens begin to increase their commitment to conservation of public spaces.

Enes Toska provided an additional perspective of EC Ma Ndryshe on how public space issues are viewed and addressed and how the organization has approached this issue. Some important issues for public spaces in Prizren that were discussed by Toska were: Lack of a comprehensive analysis of the character and types of public spaces, the issue of maintenance of public spaces; lack of awareness of citizens for protection of public space; lack of design process for new public spaces including redesign of existing ones and lack of inclusiveness.

Following the panelists' presentations, there was an open discussion demanding that the municipality support such projects that contribute to the overall good of the city and increase institutional attention to the management of public spaces.
This conference was held in the framework of the project "Inclusive Cities" - promotion and dissemination of participatory urban planning methodology, funded by Olof Palme International Center supported by the Government of Sweden.